Hurtwood recently celebrated the exceptional academic achievements of students in the Surrey SATRO competition and higher Biology Olympiad paper.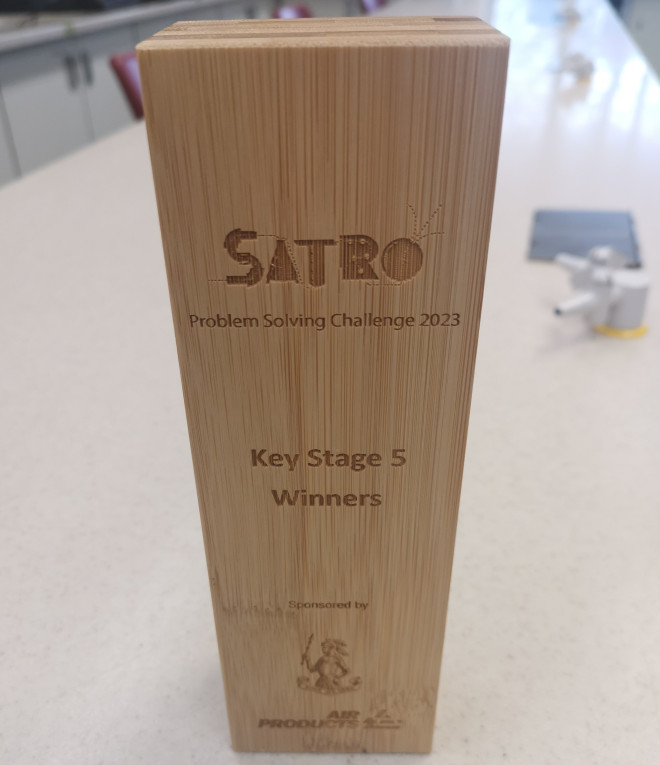 The first success came from the higher Biology Olympiad paper, which was taken by a selection of A2 Biology students. This prestigious exam was sat by 13,000 students from 800 schools across the world, and only 5% of participants achieved a Gold award. Among these top achievers of the Gold Award was Kaspar Fulcher, who demonstrated exceptional knowledge to earn this feat. Additionally, Daisy Nichols and Meghan Brown were both Highly Commended, while Milly Bond was Commended. Well done to them!
But that's not all, a team of 7 students won the 37th Annual Surrey SATRO Problem Solving competition with the lowest time across all age groups. The team performed excellently in their heat, where they solved a 'Sustainability' problem of removing plastic from water. In the final round, they completed a similar task of transporting plastic from one place to another in just 11 seconds, well below the allowed 60 seconds. The competition gave points for using fewer materials as well as testing the students' design skills. Three members of the winning team are currently in A1, so there are high hopes for their future success in the competition!
Hurtwood is extremely proud of the achievements of its students in both competitions.