The combination of our very own Music Youtuber Rex Pearson and students of Hurtwood House.
Rex will be bringing together mainstream musicians, celebrities and a new generation of online celebrity Youtubers to collaborate on some incredibly unique music videos featuring some of our very own gifted students.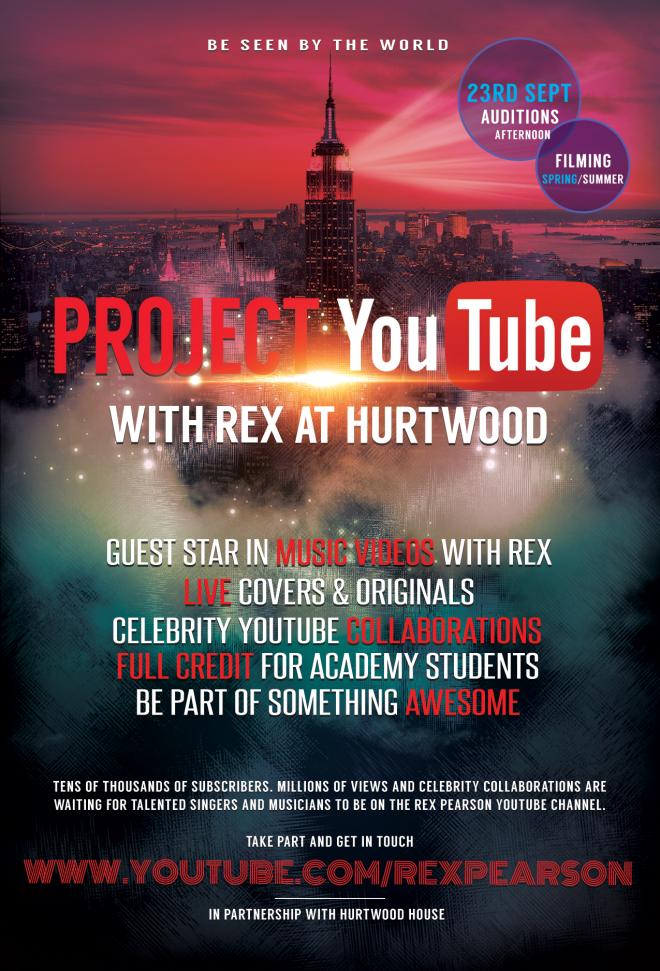 A chance for our musical students to be placed on a platform with over 50'000 subscribers and be seen by the world. We will also be bringing together a number of other departments and students to provide real world experience with their resulting work seen by thousands of people.
The first video is our cover of Charlie Puth's new track "How Long" and features ex Hurtwood student Sebastian Schub who left us in 2015.
The second video was just released and features Hurtwood student Jenny Shen and X Factor legend Luke friend. A one take, live cover of "I Miss You" By Clean Bandit! Here's the team after a tiring but rewarding day of filming and making music:
If you would like to see the next music video you can subscribe to the channel right here.
New videos every month! : http://j.mp/SubToRex