Auditions are done. Rehearsals have started. We're well on our way Into the Woods!
This years Christmas Musical is well underway with cast and crew busy rehearsing already.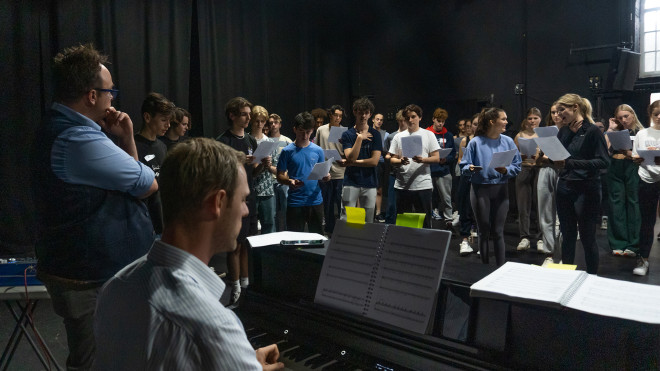 IMAGES: WENDY LI
Known for its intricate harmonies and fairy tale characters - Into the Woods is not one to be missed! 
Tickets will be released soon, so email info@hurtwood.net to make sure you're on the mailing list to avoid disappointment! Dates are as follows: 
TUESDAY 7TH DECEMBER - SCHOOL NIGHT
WEDNESDAY 8TH DECEMBER - SCHOOL NIGHT
THURSDAY 9TH DECEMBER - 7:30PM
FRIDAY 10TH DECEMBER - 7:30PM
SATURDAY 11TH DECEMBER - 7:30PM
SUNDAY 12TH DECEMBER - 2:30PM
TUSDAY 14TH DECEMBER - 7:30PM
WEDNESDAY 15TH DECEMBER - 7:30PM
THURSDAY 16TH DECEMBER - 7:30PM
FRIDAY 17TH DECEMBER - 7:30PM