Let's celebrate the career of Ella Mills (Woodward), famous for her internationally successful plant-based food brand 'Deliciously Ella', currently valued at over £60 million. Ella is now a healthy eating guru and her 2.1 million Instagram followers regularly cook her recipes and follow her advice for a healthy lifestyle.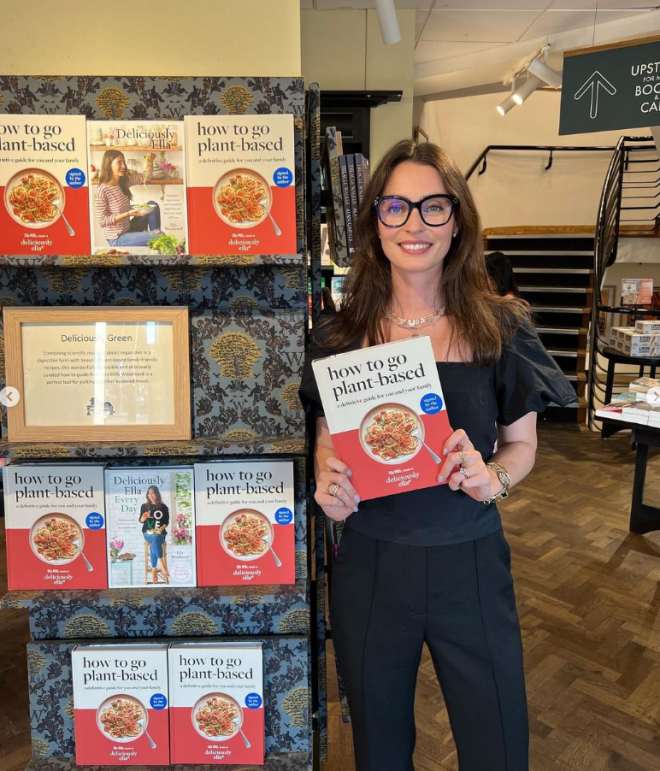 Ella, who attended Hurtwood in the mid 2000's was an academic student from the start. She excelled in her A Levels, achieving top grades in Art, History and French. Having graduated from the University of St. Andrews with a History of Art degree, she was diagnosed with a rare medical condition which made her rethink her diet. She had been in constant pain, sleeping for up to 16 hours a day and so bloated she had to wear her father's clothes. Healthy eating became the key to her recovery and her food blog in which she documented her dietary changes made to combat Postural Orthostatic Tachycardia Syndrome, was to change her life. Her initially humble blog 'Deliciously Ella' started in 2012, became in less than ten years, the world-famous brand we know today. Her purpose was to share her diet in which processed foods, sugar and meat were replaced with healthier options, but in doing so she has created a multimillion-pound business empire.
Ella's blog exploded in popularity and in 2015 she published her 'Deliciously Ella' cookbook. Her delicious plant based recipes such as pesto lasagna, tofu and chickpea korma curry, and aubergine with spinach curry instantly found favour with the public. Many cookbooks followed including 'Deliciously Ella Every Day', 'Deliciously Ella: Smoothies & Juices: Bite Size Collection' in 2016, and 'Deliciously Ella with Friends' in 2017. Her 2018 'Deliciously Ella: The Plant Based Cookbook' earned the accolade of the fastest selling vegan cookbook of all time. The success of her online and print recipes led Ella to bring her creations to life and she launched her own official food brand. Starting with 'energy balls' she eventually expanded to sell a range of over 30 products including oat bars, smoothies, peanut butter and granola.
Personally, Ella is now no longer tired and bloated. She is "up at 7.30am, feeling so energised that I go off to my spinning class". Her 'Deliciously Ella' brand has gone from strength to strength and her millions of followers on Instagram regularly watch her quick, educational, and entertaining videos. Thanks to Ella, millions of people now create healthy, plant-based meals and learn about mindfulness and wellbeing at the same time. Ella's next aim is to conquer America and she is making fantastic progress since 'Deliciously Ella' was launched there in 2019