Box Office Now Open!
This year we have chosen to contrast last year's contemporary rock-opera, RENT with the Tony award winning, political satire, URINETOWN.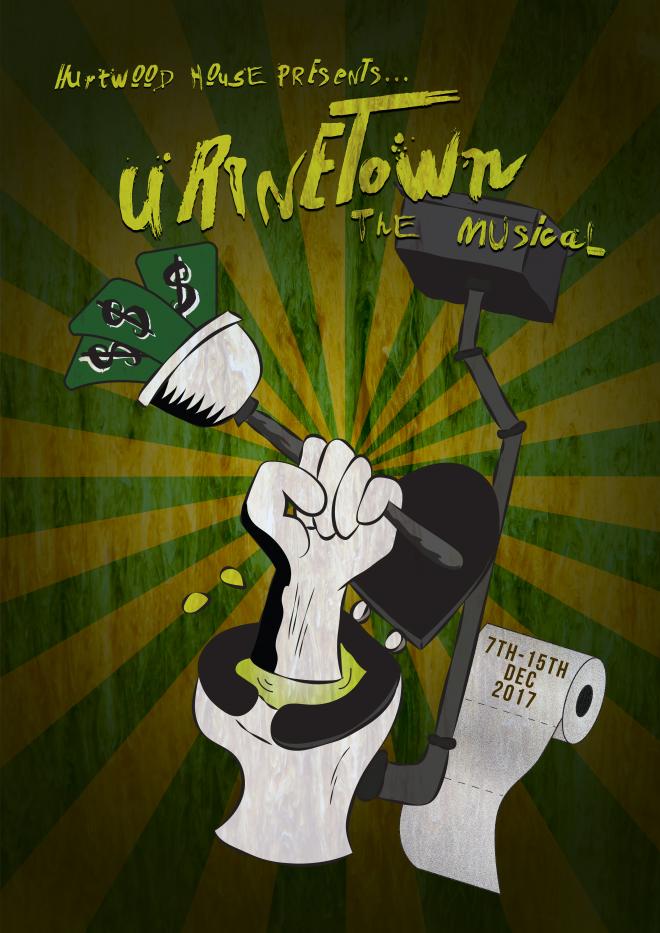 URINETOWN is the  classic story of underdog vs. megalomaniac corporation and ticks all the musical clichés through witty narration and blatant self-awareness. Rife with 'wink wink nudge nudge' humour and lyrics, URINETOWN is a unique musical in its ability to subvert theatrical conventions, whilst referencing social injustice. 
Our production officially opens on December 7th and runs until December 15th. With a cast and crew of over 80 students this is set to be a spectacular end to the Autumn term. 
To book tickets, please either telephone Kate or Cathy on 01483 279000 or send an e-mail to boxoffice@hurtwood.net