We are thrilled to have Hurtwood alumna (2007-2009), Charlotte Aiken as our artist in residence this term.
Charley graduated from The Sir John Cass School of Art in London, with a BA (Hons) Fine Art Degree.  As part of her degree show work, she painted a large triptych, which measured 222cm by 140cm each.  This piece won The Graduate Art Prize 2017, held by art consultancy and rental agency, ARTIQ and law firm, Herbert Smith Freehills.  She is now signed with ARTIQ who included a selection of her paintings in their catalogue at the start of the year.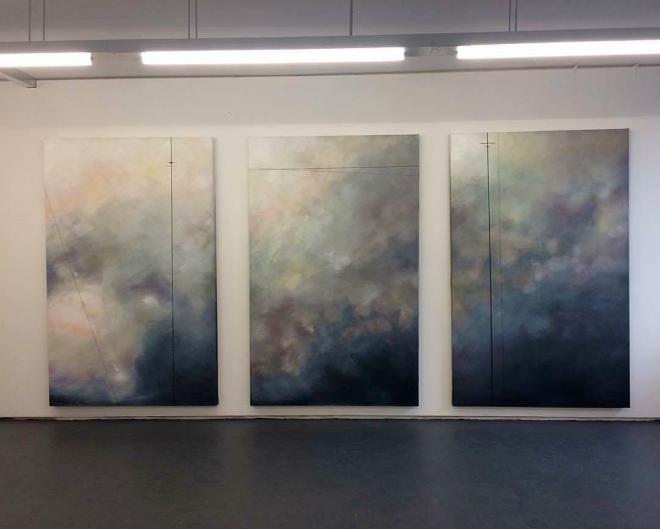 Using the medium of paint, she is able to respond to her current state of mind and view of the world around her. This is facilitated through the notion of infinity, as exemplified by the representation of the sky, a recurring motif in her recent work.
Charley says her residency at Hurtwood "has been a great opportunity".  She is enjoying using the space to expand and experiment with her work, while also interacting with the students and staff -  "It's lovely to be back at Hurtwood and working alongside Gillie, where my art career first kicked off!"
Charley's sky paintings are hugely impressive and we're looking forward to seeing what new inspirations she gains from her second time here. 
To see more of her work follow her on instagram @charlotteaikenart