Second-year student Niamh Collins has joined an impressive club: already short-listed last year in a national short-story competition, she has just been selected as one of the FOYLE YOUNG POET 2017 winners. 
Organised by The Poetry Society and with over 8,000 entries worldwide, Niamh's poem Mrs Smithers made the shortlist, and in mid-October she was invited to the Southbank Centre to receive her reward and certificate.  The day was a joyous celebration of poetry in general and young talent in particular. 
Along with the other winners, Niamh was praised for the freshness, originality and pure energy of the poetry – which is soon to be published in an online anthology.  The two judges Sinead Morrissey and  Kayo Chingonyi spoke movingly of the variety and commitment of the winners, and charted a clear path for those achieving at this level into the world of published poets. Intriguingly, one of Morrissey's poems Genetics currently features on the A-level syllabus that Niamh is studying.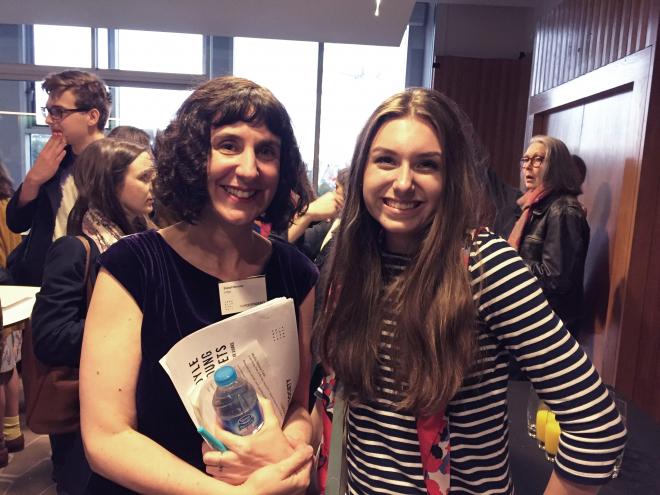 Niamh – who is already a prolific poet – received a 'goodie bag' of literary treats, including stationary, notebooks, many wonderful volumes of poetry, and a year's membership of The Poetry Society itself. Typically modest in her response, Niamh continues to downplay her achievement.  However she seems to have a great deal more to offer the world and this may well be the first of many glittering prizes!