The annual Hurtwood Concert is a spectacle born from a collaboration between our theatre, music and dance departments.
Students and staff started this year with a bang and worked incredibly hard to pull together a show with enough glitz and glam to give the West End a run for its money.
60 students took part in the concert and 6 more worked backstage with our theatre crew.
Our students were accompanied by a professional band who supported them as they made their way through a plethora of genres including, blues, soul, classical, rock, pop and power ballads!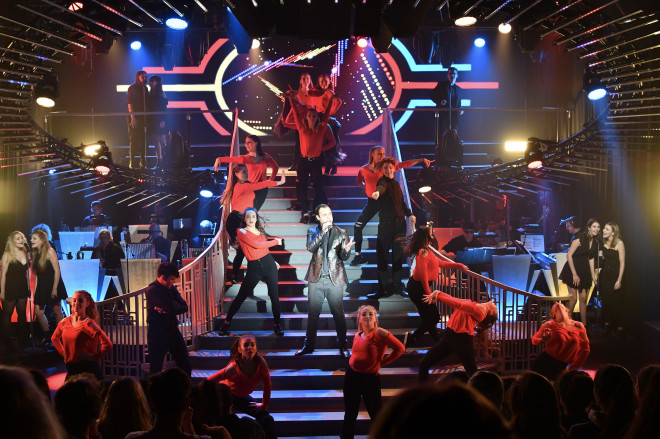 An impressive 30 songs were performed, a combination of solos, group pieces, student musicians playing with the band, instrumentals and possibly the best finale we have staged in a long time! 
This massive feat was pulled off after only 20 days of stage building, dance choreography and rehearsals. Technical rehearsals nearing the first performance involved even more students, who worked together to mix the sound for the live stream of the show. 
This year, Hurtwood alumnus, Rob Castell kept the crowd entertained with his flair for compèring. The show sold out all 4 of it's public performances and raised £900 for chosen charity, SCOPE. 


Missed the show?
Watch the recording from our livestream here: 
https://livestream.com/hurtwood/hurtwoodconcert2018/videos/169682464